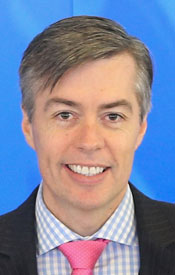 Patrick Egan, Campaign Manager
Patrick Egan has spent his life in New York. He was born in Manhattan and left the island only to attend college in Chicago. Patrick was a trader before he started a career in financial technology. He has worked at startups and most recently was at NASDAQ. He is married to Ottavia, and they are the proud parents of four children. Patrick was always interested in politics and jumped at the opportunity to help Wendy get elected to the United States Senate.
---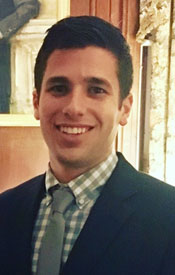 Erik Swanson, Social Media Director
Erik Swanson is a sophomore at Manhattan College. He is a native New Yorker and has also lived in Texas. He is studying dentistry and has always had a keen interest in politics. Before he joined Wendy's campaign, he was working for the Carly Fiorina presidential campaign.
---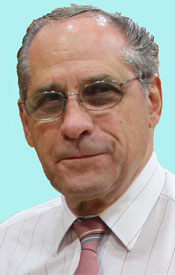 Ralph Caruso, State Director of Field Operations
Ralph Caruso most recently was the Supervisor in the Town of Woodbury. He previously served as Chief Fiscal Officer and a Councilman. Ralph worked in New York as the Superintendent of Operations for the MTA. He is a veteran of the United States Navy and has long been active in GOP politics. Ralph has been married to his wife Jeannette, also active in GOP politics, for 50 years. They have 4 children and 11 grandchildren.
---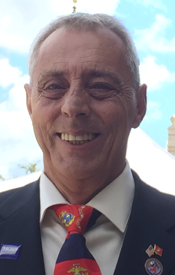 Joseph Tangredi, Political Director
Joe Tangredi began his career serving six years in the United States Marine Corps and received an Honorable discharge. He has over 40 years corporate and business, sales and marketing experience having been with Nabisco Brands,George S. May Consulting, and Bresee Chevrolet Sales and Finance. Joe has been received numerous local and national awards. He received a degree in Business and Management from Onondaga Community College and also attended Syracuse University.
Joe has served in various political positions locally and nationally, including as Regional Director 60 Plus Association and NY State Director Concerned Veterans For America. Joe has worked significantly with the New York State Republican Committee on many local and congressional races and is excited about working with the Wendy Long 2016 team and bringing victory for the people of New York.
---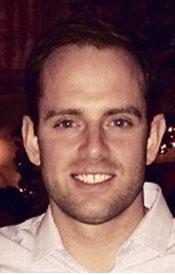 Robert Miner, New York City Associate and Veterans Affairs Advisor
Robert is a West Point graduate with a degree in International Relations, Army veteran of nearly 6 years, and currently works for a large healthcare company in New York City. He is passionate about leadership, selfless service, and bringing people together. He's a lifelong New Yorker, having grown up in Manhattan and Westchester County before traveling the world during his Army career. Bobby joined the Wendy Long 2016 campaign in March because of his growing conviction that the unsettling state of our country and world are not being properly or adequately addressed by New York's lifetime career politician and senior U.S. Senator.
---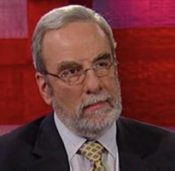 Michael Cutler, Immigration Advisor
Michael Cutler graduated from Brooklyn College of the City University of New York and is a retired Senior Special Agent of the former INS (Immigration and Naturalization Service). He began his 30-year career in 1971 as an Immigration Inspector, served as an Adjudications Officer and, in 1975, became a Special Agent. He rotated through every squad in the Investigations Branch of the INS in New York City. In 1988, he became the first INS agent to be assigned to the Unified Intelligence Division of the DEA and in 1991 was promoted to the position of Senior Special Agent and assigned to the Organized Crime, Drug Enforcement Task Force where he worked closely with local, state and federal law enforcement agencies including the DEA, FBI, ATF, U.S. Marshals Service and with law enforcement agencies of other countries including Israel, Canada, Great Britain and Japan.
Mike has testified before more than a dozen Congressional hearings in both the U.S. House of Representatives and the U.S. Senate. He most recently testified before a hearing conducted by the Senate Judiciary Committee on March 20, 2013 on the topic, "Building an Immigration System Worthy of American Values."
He also testified before the 9/11 Commission and before the House Immigration Subcommittee on May 19, 2002 on the topic, "INS'S March 2002 Notification Of Approval Of Change Of Status For Pilot Training For Terrorist Hijackers Mohammed Atta And Marwan Al-Shehhi." That hearing can be viewed in its entirety on the C-SPAN video.
---
Phillip L. Zweig, Democrats for Wendy and Financial Services
Phil is advisor to the campaign on the financial services industry and on the generic drug shortage and pricing crisis.
He is an award-winning financial journalist and author with a long track record writing prescient, groundbreaking articles and books on banking and finance.
He broke the story for American Banker on the risky lending practices of the Penn Square Bank of Oklahoma City, forcing the U. S. government to close the bank and winning numerous awards in journalism, and was cited by the U. S. Congress, the Columbia Journalism Review, and the Bank & Financial Analysts Association.
He is one of a handful of journalists who have forced the U. S. government to shutter a rogue financial institution and who have burst a market bubble. His work foreshadowed the "Too Big to Fail" problem, which governed the 2008 bailouts of Bear Stearns, Washington Mutual, Citigroup, and AIG, among others. His book "Belly Up: The Collapse of the Penn Square Bank," was a national best-seller that received rave reviews from The New York Times, The Wall Street Journal, Fortune and many other publications. Writing in the Journal, Phil foreshadowed the savings and loan crisis with a page one August 1985 story on risky savings and loan lending practices. In 1997, as a finance editor at Business Week, he sounded the first alarm on the "minefields" of credit default swaps, which played a pivotal role in the worst financial crisis since the Great Depression.
He also authored a biography of Walter B. Wriston, the late chairman and CEO of what is now Citigroup, and initiated and edited "The Asset Securitization Handbook."
Phil worked for nearly a decade for small, entrepreneurial medical device companies seeking to reform the corrupt, anticompetitive practices of the nearly $300 billion hospital group purchasing (GPO) industry. As executive director of Physicians Against Drug Shortages, Phil is currently working with a pro bono grassroots coalition of physicians to end the shortages and skyrocketing prices of generic drugs caused by vendor kickbacks and the lack of competition in the generic drug/healthcare supplies industry.
He holds a B. A. in behavioral psychology from Hamilton College and an M.B.A. in management from the Baruch College Graduate School of Business. He is married and lives in New York City. A lifelong Democrat, he is advising Wendy on his areas of expertise, which highlight the corruption and cronyism in Washington epitomized by the career of Chuck Schumer.