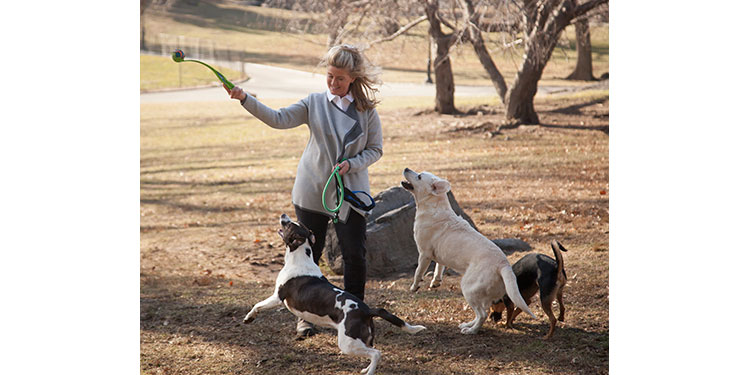 Wendy and her family are dog lovers — all animals, actually, but especially dogs. We love dog stories, dogs in history, dog movies, and the amazing and wonderful ways that dogs help people. We support Pets for Vets and Clear Path for Veterans, just two organizations here in New York that help vets overcome many challenges with the help of man's best friend. All over New York, on the streets, in parks, in airports, we see dogs working hard to help law enforcement. And amazing new discoveries are being made every day about how dogs can help detect illnesses in humans and lead to earlier and more successful cures. We love to share the heart-warming stories of dogs who have protected children from harm, or who have been reunited with grateful owners after being separated and thought lost, and who help humans with many different challenges. Wendy has been trying to get dogs into senior centers to share with them. Sometimes we find that the simple, loyal, and enthusiastic affection of a dog is a great antidote for the troubled world we must all confront.
The Long family have three dogs in their New York apartment: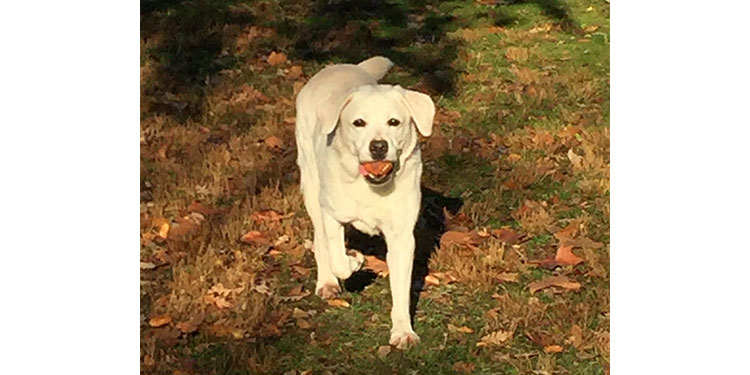 Rosie, a 10 year old yellow Labrador Retriever, who originally hailed from Cobleskill. We brought her to the city as a puppy.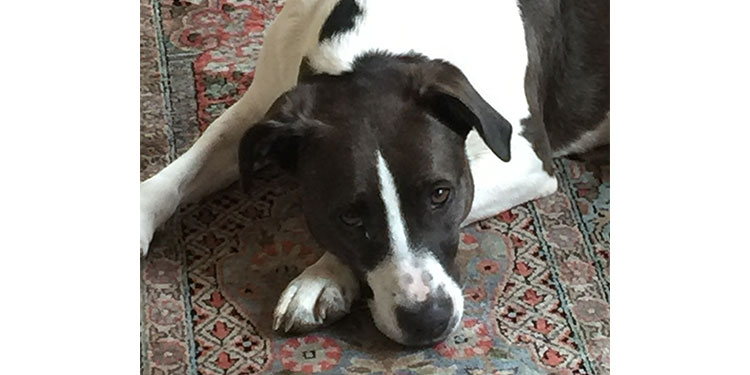 Abby, a 4 year old rescue mix, probably Border Collie, Pit Bull, and some type of hound. She has incredible speed and jumping height and at first would howl every time she heard a siren.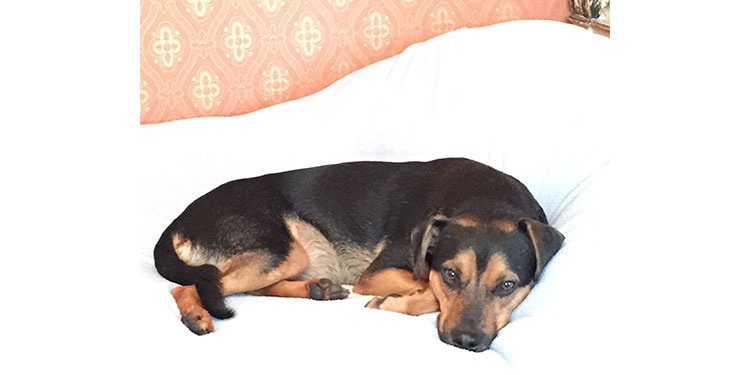 Percy, a 2 year old stray, whom we saw get hit by a car when on a family vacation in St. Lucia. The car kept going and left him for dead. The Long children picked him up and insisted we find a vet and try to save him. After three months in a clinic, he was well enough to come home, and Wendy went back to get him. He immigrated through customs and immigration in Miami, but the process took so long that he missed his first flight to NYC, where he now lives happily and is learning the ropes.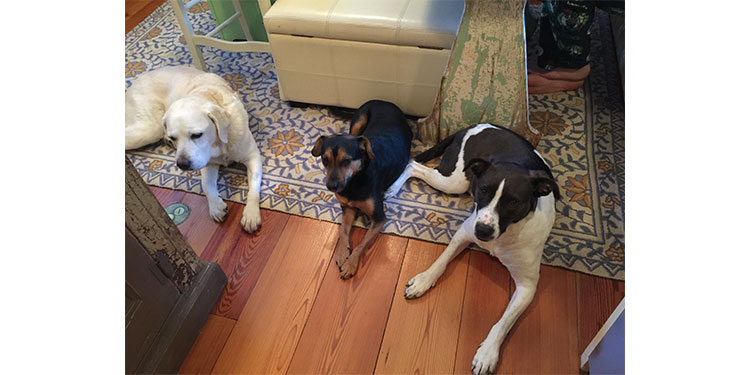 Please email us your dog photos and stories … they are a nice break from politics. [email protected] (Sending them equals consent for us to post them!)